Our Mission to Prevent All Wars
The War Prevention Initiative focuses on transforming the global security paradigm to promote alternatives to violence and militarism. We research, advocate for, and advance knowledge on proven peacebuilding practices to create a world beyond war.

Our mission is to transform the global peace and security paradigm to one that is built around viable alternatives to war and all forms of political violence. To achieve this we research, advocate for and advance knowledge on practices that demonstrate the effectiveness of nonviolence and challenge militarism.
Our vision is a world beyond war where humanity is united and a global system of peace with justice prevails for current and future generations.
Our Areas of Focus
Demilitarizing Security
It's time to challenge the idea that only militarism can uphold peace and security in our world. We seek to understand the experiences of individuals and communities affected by political conflict in order to identify their security needs in nonviolent ways.
Managing Political Conflict Without Violence
When conflicts arise between groups, violence is not an inevitable result. We embrace research to demonstrate viable alternatives to violence in order to prevent war and violence before they begin.
Our Core Values
Nonviolence
We promote strategic and principled nonviolent solutions over any kind of armed conflict.
Empathy
We aspire to view social problems through the eyes of others through respectful communication.
Planetary Loyalty
We consider ourselves global citizens, living in harmony with humanity and nature.
Moral Imagination
We envision a world where people see their relations to others—including their adversaries—as opportunities rather than threats.
Our Team Members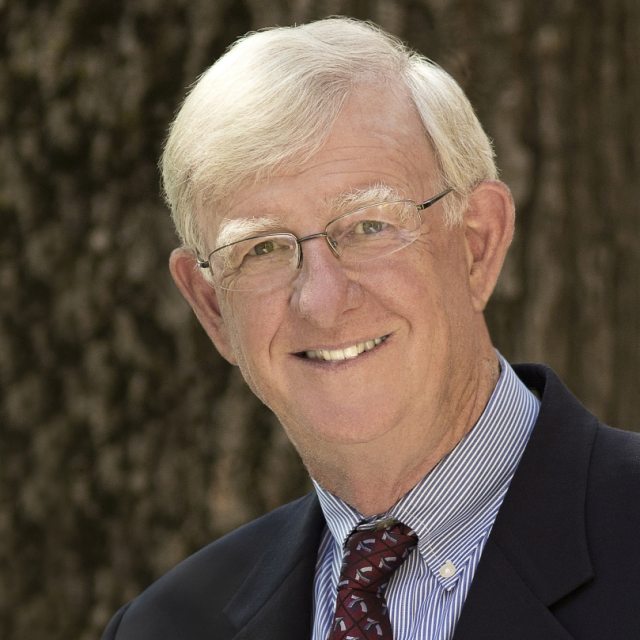 Al Jubitz
President, Jubitz Family Foundation
A native Oregonian, Al (he/him/his) received his BS degree from Yale University in 1966 and earned his MBA from the University of Oregon School of Business in 1968. Al retired from the family business (Jubitz Corporation) after a career spanning 34 years. He also served as a director of two private start-up companies. Al is President and founder of the Jubitz Family Foundation which directs funding to organizations that foster peacebuilding, environmental stewardship and early childhood education.
In 2010, Al and his wife Nancy were recognized nationally by United Way USA with the Tocqueville Society Award for their ongoing commitment and support. He is a Senior Fellow of the American Leadership Forum of Oregon, Class 20, and also serves on the Leadership Councils of Yale University School of Forestry and Environmental Studies, Portland Children's Museum and the National Advisory Board of Environmental Defense Fund. He is Director Emeritus of Morrison Child and Family Services and an emeritus trustee of Outward Bound Wilderness School. Al and his wife Nancy have been married 49 years. They have three grown daughters and four grandchildren. He enjoys hiking, playing squash and golf.
Al believes that Rotary is uniquely capable of turning the world toward nonviolent conflict resolution, ultimately leading to a world beyond war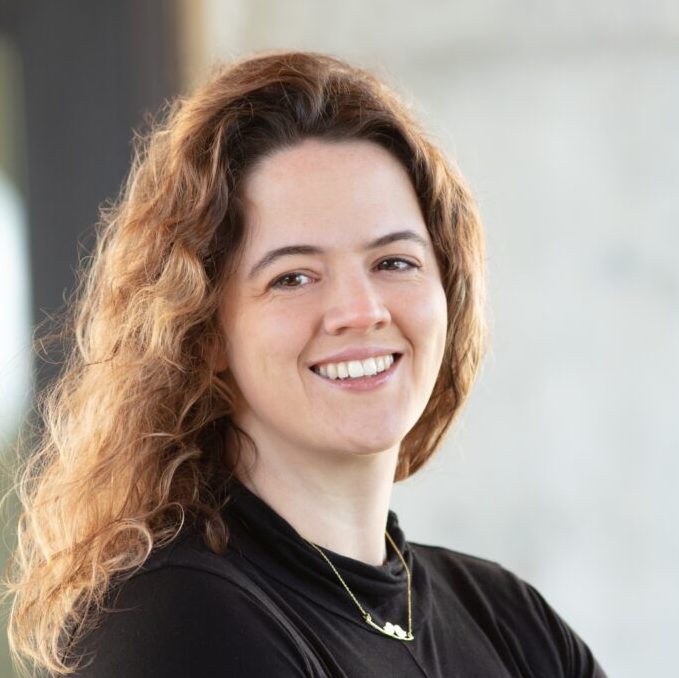 Kelsey Coolidge
Director, War Prevention Initiative
Kelsey Coolidge (she/her/hers) is a social science researcher and non-profit professional with a specialization in peace and conflict, gender, urbanization, and environmental sustainability. This expertise is crafted from a curiosity to better understand current global challenges in order to create a more just, sustainable, and peaceful future. Kelsey is driven to translate vision into action by employing monitoring and evaluation techniques as well as data-based evidence to help non-profits thrive. She joins the War Prevention Initiative after six years of experience in research, non-profit administration, and strategic communications.
She is published author of multiple reports, op-ed pieces, and discussion papers. Her writing has appeared in the Washington Post's The Monkey Cage, Daily Camera, Inkstick Media, and other organizational blogs.
She received her master's in International Administration from the Korbel School for International Studies at the University of Denver in 2016. Her bachelor's degree is from the Seton Hall School of Diplomacy at Seton Hall University in 2012. She enjoys testing the upper limits of her phone's data capacity with photos of her two cats, Biggie and Tupac, as well as soaking in the natural beauty of the Pacific Northwest.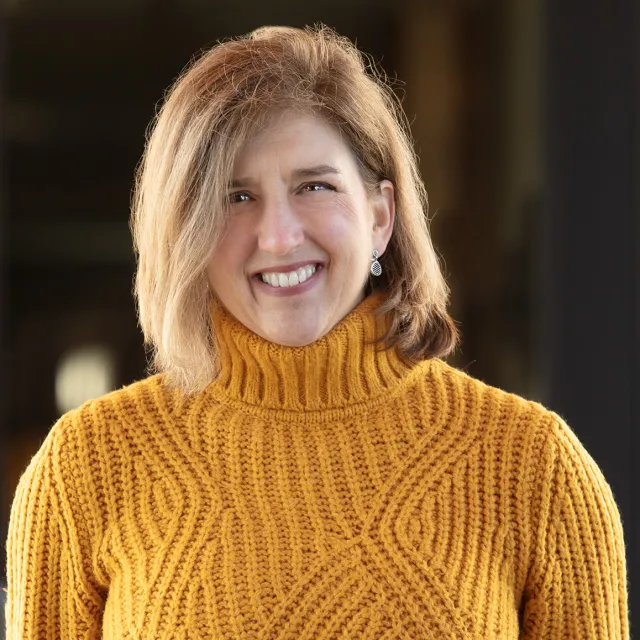 Lauren Forman
Executive Director, Jubitz Family Foundation
Lauren Forman (she/her/hers) joined the Jubitz Family Foundation in Fall 2019 to provide administrative management and develop cohesiveness between its two areas of focus – peace and environment. She enjoys building the structure behind the action – freeing staff to better fulfill the mission. With a Master's in Philanthropy and Nonprofit Management from the Indiana University Center on Philanthropy, Lauren has managed several nonprofit organizations and family offices. She thrives on helping identify people's strengths and finding creative solutions to business challenges.
First arriving in Oregon as a college student at Willamette University, Lauren has been active in the Portland community for over 25 years, serving on several nonprofit boards. She and her husband Keith have created and produced many fundraising events to benefit local charities and together they are the proud parents of son Jack. Free time finds Lauren working in the yard, hiking with the family dogs, or playing golf with Keith. Having grown up in Montana, she is happiest in the mountains – on a clear day.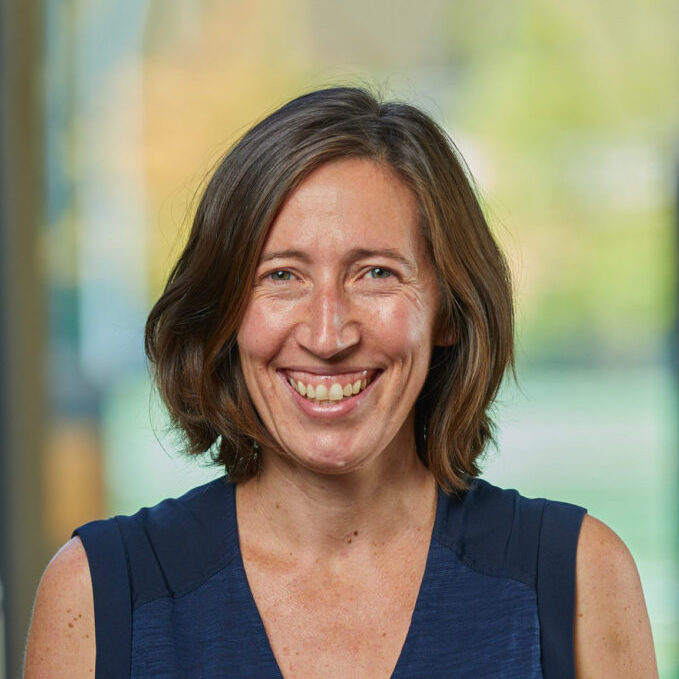 Molly Wallace
Senior Contributing Editor, Peace Science Digest
Molly Wallace (she/her/hers) is Senior Contributing Editor at the Peace Science Digest and Adjunct Assistant Professor in Portland State University's Conflict Resolution Program. She earned her Ph.D. and M.A. in Political Science from Brown University and her B.A. in Peace and Conflict Studies from Mount Holyoke College. 
Molly serves as Associate Editor of the Journal of Pacifism and Nonviolence. Her book, Security without Weapons: Rethinking Violence, Nonviolent Action, and Civilian Protection (Routledge 2017), explores nonviolent alternatives for civilian protection in war zones—and particularly the unarmed civilian peacekeeping work of Nonviolent Peaceforce in Sri Lanka. More broadly, her research and teaching interests include nonviolent action; demilitarized security and violence prevention; conflict resolution/transformation; military desertion/defection; peacebuilding and reconciliation; restorative justice; political violence; gender and global politics; and international ethics. She is the author of several journal articles and book chapters, including those published in International Politics, Critical Studies on Security, and Global Society, and she presents regularly at the annual meetings of the International Studies Association. 
Before moving back to Oregon (where she grew up), she taught in the International Affairs and Political Science Programs at the University of New Hampshire and Brown University and, prior to that, worked with non-governmental organizations in the fields of conflict resolution and international affairs in Washington, DC. Previously a volunteer mediator with the Community Mediation Center of Rhode Island for several years, she now volunteers as a restorative dialogue facilitator in Multnomah County. Molly also enjoys facilitating group discussions and dialogue, both in her classes and in the community, and has worked with both the James Lawson Institute and Oregon Humanities in that capacity.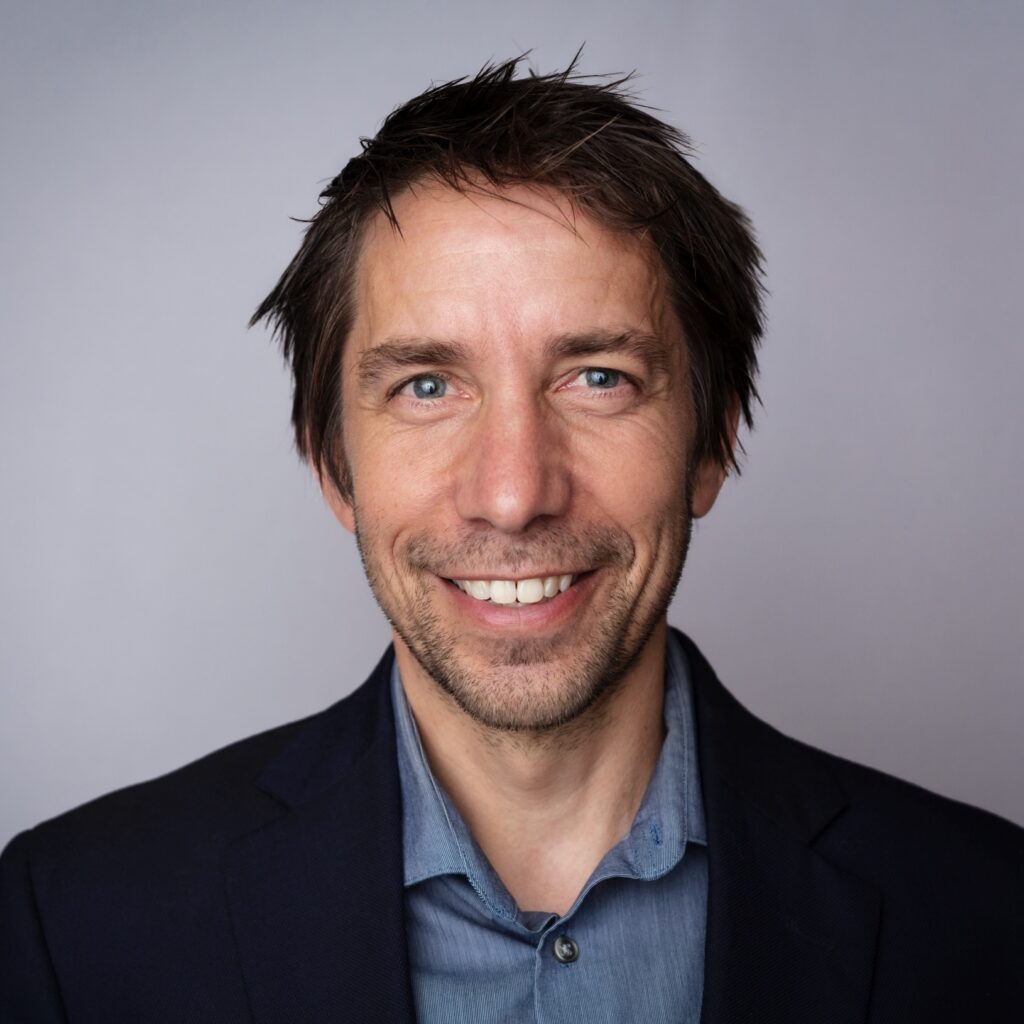 Patrick T. Hiller
Executive Director
Patrick (he/him/his) holds a Ph.D. in Conflict Analysis and Resolution from Nova Southeastern University and an M.A. in Social Geography from the Ludwig-Maximilians-University in Munich, Germany.
He is an Adjunct Assistant Professor at the Conflict Resolution Program at Portland State University. His writings and research are almost exclusively related to the analysis of war and peace where he also contributes on a regular basis to various media outlets such as Inkstick Media, The National Interest, or Foreign Policy in Focus through op-ed commentaries.

His writings and research are almost exclusively related to the analysis of war and peace and social injustice and, most often in the form of structural violence and power dynamics with an emphasis on human dignity, solidarity among all peoples, equal participation of all peoples, the role of the governments and the promotion of peace. Patrick seeks to contribute to the growth of the still young peace and conflict studies field.
Patrick serves on the Steering Committees of the Peace and Security Funders Group and OrgsinSolidarity and is on the board of directors of the Oregon Peace Institute. He is member of the Strategy and Development Committee of the Global Leadership Foundation and Vice-President of the International Peace Research Association Foundation. Previously served on the Executive Committee of the Governing Council of the International Peace Research Association (2012-2016) and the Coordinating Committee of World Beyond War (2013-2016). He is member of the Advisory Council of the organizations PeaceVoice, World Beyond War, and Fields of Peace. He is the founding editor of the Peace Science Digest.
He is an avid endurance athlete always seeking the next outdoor adventure in his hometown Hood River, Oregon or while traveling with his wife and son.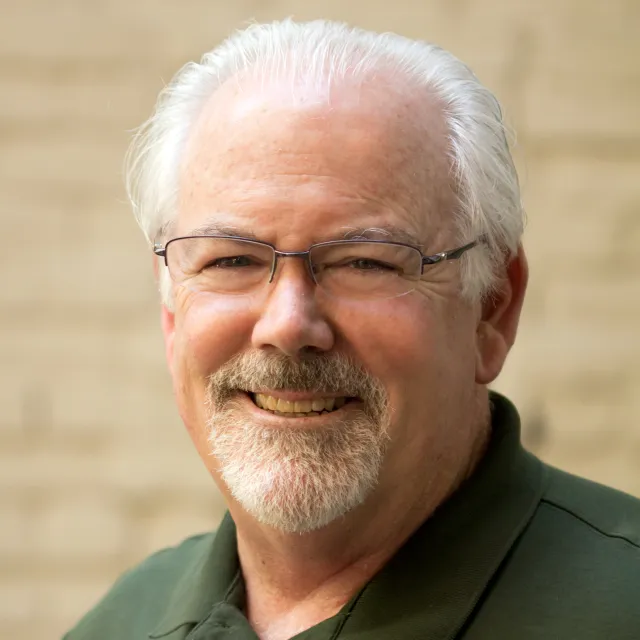 Remembering Ray G. Jubitz
Senior Advisor
Our friend and colleague Raymond Guy Jubitz, III. passed away Tuesday, May 17, 2022 from complications of leukemia. Ray was the founding director of the Jubitz Family Foundation. Ray was instrumental in the founding of the War Prevention Initiative and is the "father" of the Parkdale Peace Gatherings, where scholars, practitioners and leaders of peace organizations from all over the Northwest and later from the country came together at Parkdale, Mt. Hood, Oregon. These gatherings sparked discussions of complex issues about how peace can be accomplished, how militarism affects societies, and how wars might ultimately be prevented.
A true man of peace and committed to nonviolence, Ray always lived up to "A Promise to Our Children", seeking to be "the power that is peace." Ray had been active in the peace movement of the 1970s and the Beyond War movement beginning in the 1980s. He remained an important voice for the Foundation well after retirement, including as a Senior Advisor to the War Prevention Initiative.
Over the last years when the global pandemic kept everyone working from home, Ray met with the WPI team on an almost daily basis during our morning check-ins to stay in the loop and add his perspectives on everything related to our peace work and beyond. We will not only miss his inspiring commitment to create a more peaceful world, but also how he tried to overcome the challenges of online video meetings, how he enjoyed his healthy breakfast in our presence, how his wonderful wife Nansie came into the frame to chat with us, how he took tedious notes on movie and book recommendations, how he abruptly left our meeting because he forgot his exercise class, and how he simply was part of the team we wanted to check in with every morning.
His spirit will live on in our work.
Patrick, Kelsey, Kristin, Erica, Lauren, Molly
If you wish to donate to Ray's most important cause, the ongoing work for peace and justice, his wife Nansie asks that you donate to the War Prevention Initiative. You can do so by clicking this link: DONATE IN RAY'S MEMORY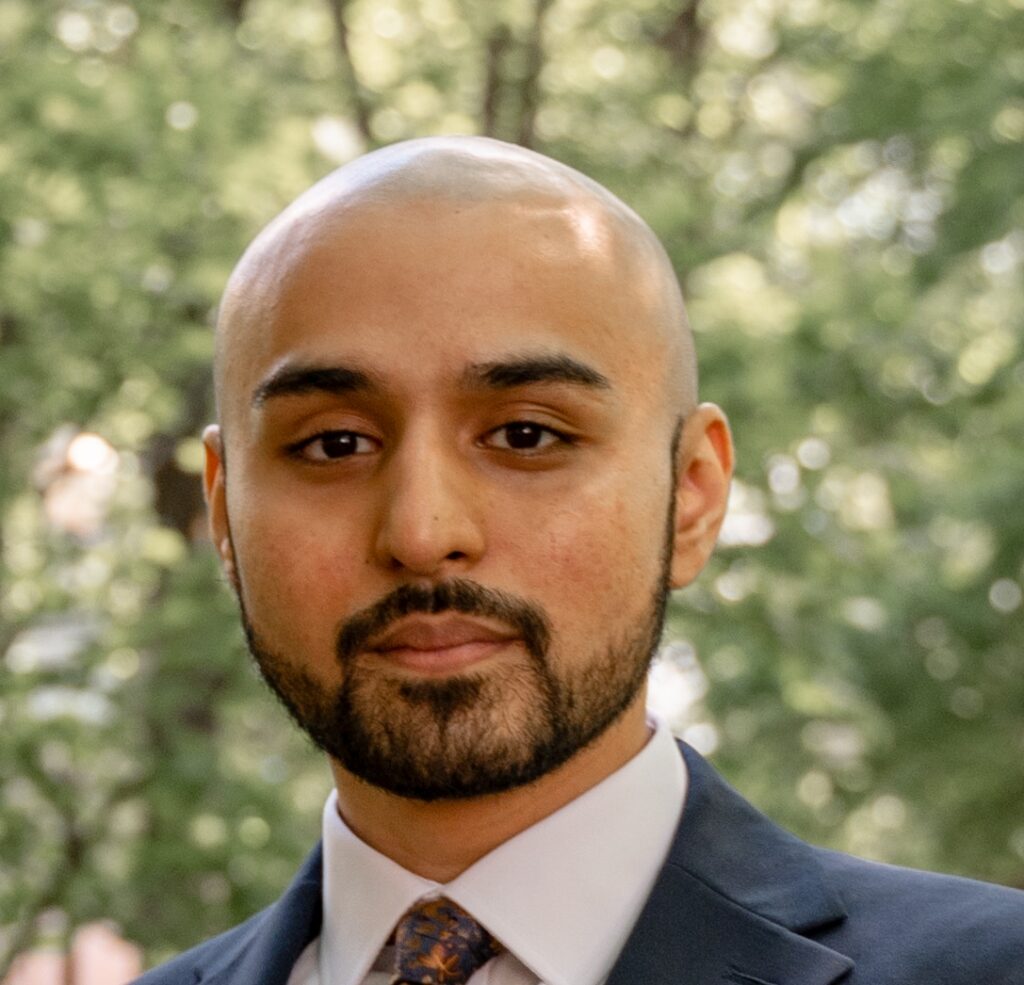 Adam Zikri
Program Associate, War Prevention Initiative
Adam Zikri (he/him/his) graduated with a BA in Conflict Resolution from Portland State University in the Fall of 2019 through his sponsorship by MARA (Majlis Amanah Rakyat) Malaysia. Through his 1-year OPT (optional practical training) program as an international student, he joined War Prevention Initiative in the Spring of 2020. His research interests include orientalism, decolonization, and demilitarization. Through his college years (2015-2017), he had worked with International Institute of Public Policy and Management (INPUMA) where he acted as a research assistant, high-school programs facilitator in collaboration with The Asia Foundation, and a liaison officer for various seminars hosting international delegates through state-recognized diplomacy initiatives.
He now resides in Portland, Oregon with his wife Rachel and their various plant babies. For leisure, he enjoys meditating, playing deck-builders, and indoor soccer (futsal).
We Can End War Forever
Subscribe to read up-to-date research and analysis about how we can change the standard for global security and build a more peaceful world.